I found
this article on CNN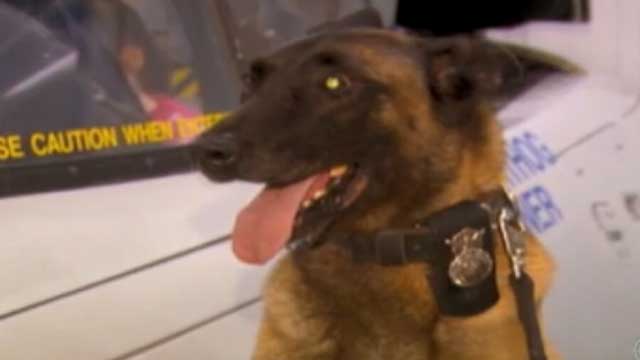 The recent mission to capture and kill Osama bin Laden has only underscored the need for military canine units. It was recently revealed that part of the SEAL team included a
dog
, who was choppered in to help identify possible threats to his team. These videos highlight stories of heroic military dogs during times of peace and war.
Deployed canines honored
- A dog who survives six IED explosions surely deserves a war monument. Jacko is just one of many dogs to be honored at the F. Walton working dog memorial.
'The dog saved his life'
- Family members of a fallen Marine express their deep gratitude for a dog named Bingo, who sacrificed his life to save his master.
Watch American Morning weekdays 6am to 9am ET. For the latest from American Morning click here.